Fair Queen
A great honor at the Shiawasssee County Fair is our Shiawassee County Fair Queen and Attendant Scholarship Program. Miss Shiawassee County Fair and her attendant are selected to represent Shiawassee County and the Shiawassee County Fair at events throughout the area. Miss Shiawassee County Fair and her attendant participate in various parades and join other fair officials at receptions, luncheons, and similar activities. They also speak at various community events as well. They are the official Shiawassee County Fair "Goodwill Ambassadors", greeting everyone they see with a smile and a warm welcome to our Fair wherever they go. A great opportunity for any girl.

2019 Fair Queen Reanna Byrnes (Right)
2019 Fair Attendant  Haley Zdunic  (Left)​​​​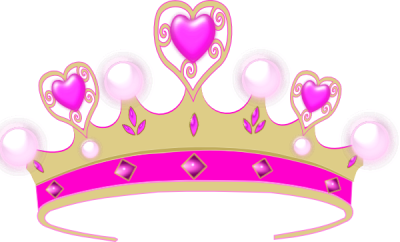 Past Fair Queens and Attendants
Queen Attendant

Queen

Chairpersons

Nancy Conklin & Debbie Ozarowski
Darleen Luchenbill & Sylvia Nations

​
Barb Godra & Helen Davis
Dick & Helen Davis

​
Darleen Luchenbill & Sylvia Nations
Vicki Oliver & Darleen Luchenbill

Vicki Oliver
1987:

1988:

1989:

1990:      
1991:       
1992: 
1993:
1994:
1995:
1996:
1997:
1998:
1999:
2000:
2001:
2002:
2003:
2004:
2005:
2006:
2007:
2008:
2009:
2010:
2011:
2012:
2013:
2014:
2015:
2016:

2017:

2018:

2019:
Melaney Michael
Laura Wright
Terese Rogers
Elaine Weisenberger
Cleon Grooms
Casey Kuchar
Amanda Juderjohn
Lindsay Pennington
Jill Sovis
Amanda Thornburg
Erin Sprink
Niki Wenzlick
Amy Rivette
Katie Bulemore
Michelle Britten
Amanda Lee
Amy Birkmeier
Jessica Zechmeister
Kylee Zdunic
Michelle Lisa Cole
Brittney Ebert
Elizabeth Krhovsky
Kelsie Beacham
Sami Jo Stechschulte
Katie Maynard
Sarah Kimble
Christina Beach
Emily Ritter
Shannon Thoma
Allison Luchenbill

Sarah Stickel


Avianna Jackson 


Reanna Byrnes
Amy Buckley & Angela Kenoyer
Cheryl Sovis
Casey Buginsky



Jenny Potter
Julie Sarka
Chanda LeCureux
Karen Carmody
Kim Going
Kandi Kuchar
Stephanie Eickholt
Jamie Crawford
Heather Taylor
Heather Taylor
Rene Acord
Rebecca Struck
Shelly Schafer
Natalie Horn
Taryn Reha
Mary Rowe
Stacy Conely
Bryanne Smith
Emily Mosciski
Brianna Jones
Taylor Janicek
Casie Forbush
Amanda Mitchell
Lindsay Richmond
Haley Grombir
Hailey Andres

Madison Chmiko


Savannah Taylor


Haley Zdunic
1987:

1988-1993:

1994:

1995-2005:

​

2006-       :

2018-        :

2019-        :

Introducing our 2019 Shiawassee County Fair Queen: 
​ Reanna Byrnes and Fair Queen's Attendant: Haley Zdunic 
​We would like to thank all the girls that participated in the pageant this year! 
​​


Haley Zdunic, the 16-year old daughter of Levi and Theresa Zdunic, is a Junior at Durand High School. Haley is very active in the Durand FFA, the Durand Student Government program, and the National Honors Society. In her free time, she enjoys dancing competitively for Kathy's School of Dance as well as showing cattle. Haley is being sponsored by Sheridan Realty & Auction Co. in Owosso. ​
​​

Reanna is the 18-year old daughter of Robert and Melissa Byrnes of Laingsburg, Reanna will be graduating from Laingsburg High School in June of 2019. Reanna is an active member of NHS, FFA, 4-H, and the Natural Resources Committee's Youth Conservation Council. In her free time she enjoys sewing, skiing, and reading. Reanna is being sponsored by Lee Farms. ​​​

Fair Queen's Attendant: Haley Zdunic    Fair Queen: Reanna Byrnes​​

For more Information on the Shiawassee County Fair Queen and Attendent Scholarship Program Stop by the Fair Office or Contact us at:

Phone: 989-743-3611