​​​FAIR OFFICE HOURS ​​​

​MONDAY - THURSDAY

​9 am  to 4 pm

CLOSED FRIDAY

2019 Shiawassee County Fair ​​

Queen Reanna Byrnes & Attendant Haley Zdunic

THANK YOU Avianna and Savannah!​

You both did a wonderful job representing us and we appreciate your continued support.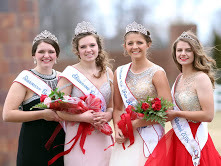 CONGRATULATIONS Reanna and Haley!​​

We are excited to have you represent us this year. 
Pictured L-R: 2018 Queen: Avianna Jackson 2019 Queen: Reanna Byrnes 2019 Attendant: Haley Zdunic 2018 Attendant: Savannah Taylor 
We would like to thank all the candidates this year!
Friday, August 2 - Sunday , August 4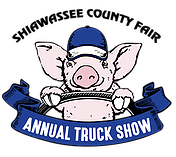 https://www.shiacotruckshow.com/​

Office Hours​

​​ ​Office Hours  ​​

Monday - Thursday  9-4
​
​ ​
FRIDAY- Closed 
​Tel:   989-743-3611